Attacks
RED ALERT!! RED ALERT!! DEMON ATTACK INCOMING!!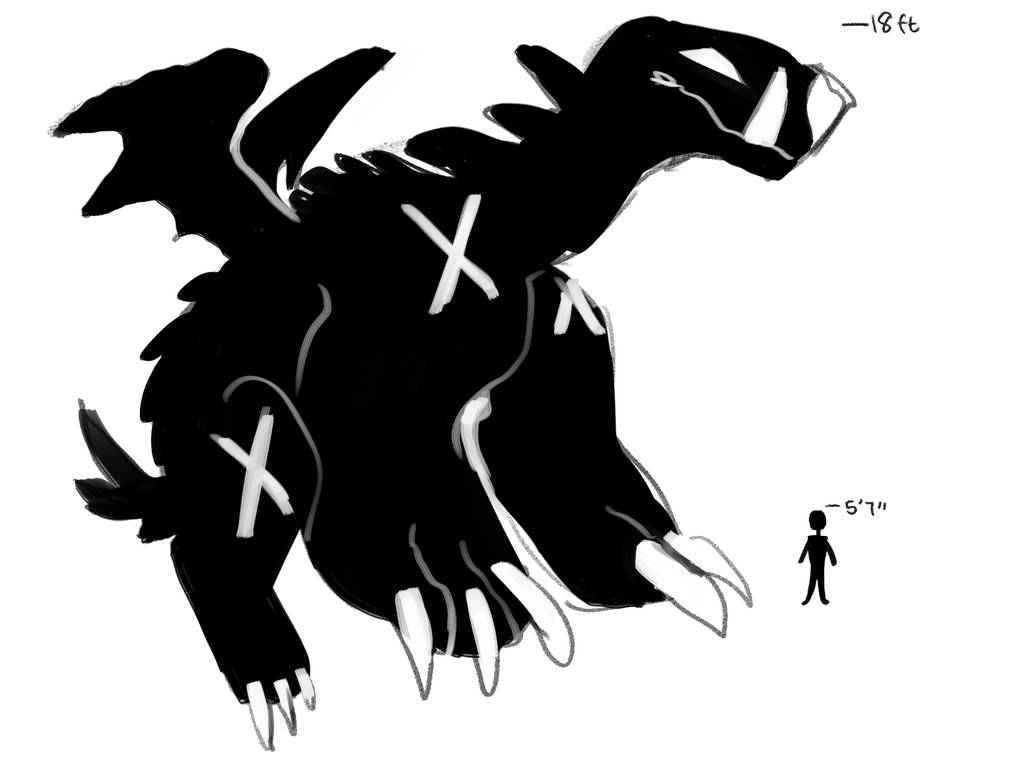 There is a Nightmare Demon sighting in Shailesh, Shiel! This is a city on the border of Nima and Shiel with a lot of security, but all of that has been breached!! Civilians are killed and the small amount of Dreamcatchers/Police/Warriors there (comparatively to other nations) are overpowered! We need YOUR help!


THIS DEMON

stats:
AT: 40
DEF: 50
SPEED: 10
MAGIC: 20
HEALTH: 50 HP (80-30)

TYPES OF ALERTS


RED- need as many warriors/dreamcatchers as possible! Healers welcome as well!!


GREEN- Healers/doctors needed most, or people who can help with a disease!

ORANGE- Need police/civil workers as there is a civil disagreement/fight!
(more tba!)

HOW TO HELP OUT!!
Draw/write your character(s) helping out in the situation!! Feel free to draw any of the volunteered characters here!

RULES/REQUIREMENTS:
-Background required! Can be very simple!
-At least one fullbody character in the drawing!
-Colored! Can be sketchy
-Unlimited entries! Each one will stack rewards until the raid is over!

POINT SYSTEM:
-each character in the picture corresponds to 100 DP.
-if a weapon/pet is pictured, +5 AT (each AT subtracts from the Demon's HP!)
-if a shield/pet is pictured, +5 DEF (each DEF subtracts from the range of HP lost!)
(the pet would add either AT or DEF, NOT BOTH)
-Healers in the picture earn 50 HP, which they can use on themselves or heal others with!
-FOR ENTERING, you get +3 EXP ONCE !

ATTACK SYSTEM:
-This Demon can remove from 1-50 HP from the average human(oid). The results for each character entered (you must enter your own character, characters drawn in other people's prompts do not get a result) will be decided by a random number generator.
-a random number in the range will be rolled, and that is how much HP the character will lose.
-Each DEF will remove one HP from the range
--EX. if you had a shield, the range of HP lost would be 1-45, with a DEF pet as well would be 1-40 etc.
-Your character's individual skills will help! If your character has a specific STAT the monster cannot beat, another 10 AT/DEF is added! The monster is weaker against every stat higher than its own.
--EX. if your speed is 3 and the monster's speed is 2, you will have another +5 AT! (FOR EACH STAT!) (THESE STATS WILL CHANGE SLIGHTLY WITH THE WEBSITE--KEEP THAT IN MIND!)

HEALING:
You will be fully healed at 100 HP at 4 weeks after the damage is done! (all the HP will recover at one time)
-You can buy potions from the shop to heal faster
-A healer can heal you
-You can buy a pet


ADVANTAGES:
AmeliaGrayson, as a shrimp beta tester, is lucky enough to get the shrimp's help this month! Read more about the shrimp here!
(+5 AT, +5 DEF -- additional!)


This all allows you to choose which character you send out wisely!

ENDS 2/20/2019!

LET US KNOW IF THERE ARE ANY HOLES IN THE LOGIC--- THIS IS STILL UNDER CONSTRUCTION!! PLS BE PATIENT!